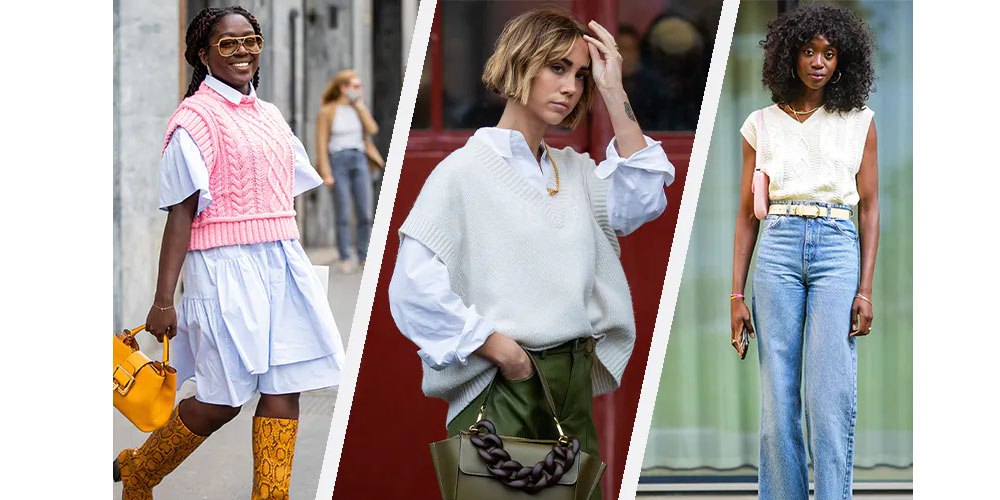 Sweater vests are among the old-school trends that have made a comeback into the fashion world. They were very popular, but their use dwindled over time. Since they are back, knowing how to style them as per the ongoing trends is essential. Depending on the event, you can dress up or down while wearing them. They act as good formal wear if dressed up, and you can wear them to your high-end dinners or meetings. We highlight the ways of styling a sweater vest.
How to style sweater vests
Before buying a sweater vest, identify the style that will last you longer. Despite the upcoming trends, don't rely on them so much since they come and go. Choose classy pieces with incredible longevity, and be sure to have them for years to come.
1.      Creating a sweater vest for an everyday look
Your daily look is essential, especially if you always leave the house for somewhere like the office, school or other activities.  These sweaters have a vintage and modern look, fit for all their lovers. If you want to create a vintage but classy look, pair the vest with oversized or wide-legged jeans. Both jeans styles date way back to the 80s, so they would pair nicely with the vest. Wear regular jeans, a t-shirt and the sweater on top for a more modern look. You can choose a brightly colored top to make the outfit pop or make it fun.
2.      Creating a night out look with your sweater vest
Sweaters vests work well with the 90s dress looks. Examples of these dresses are those with frills or the overly romantic type. Finish off the look by wearing boots to create a simple but incredible look. If you are not fond of the frills and exaggerated details, slip dresses are also excellent choices for a night out. Wear the sweater on top, and you get a complete look. Long-sleeved dresses would also work with them. Look for dresses with different textures and colors to enhance the look. If the dress is playful or textured, go for a plain vest to break the monotony. If the sweater has a lot going on in terms of print or other details, try toning down the dress.
3.      Creating an office look with your sweater  types of vest
You can play around with outfits for office wear as long as everything is balanced. If you are a skirt person, pair the vest with a pencil skirt and add a blazer on top. The overall look is usually beautiful yet elegant for the office. Any time you wear something oversized, choose a well-fitted sweater. For example, if the blouse is big, go small on the vest. These sweaters work well with basic clothing pieces, and you can change them up to give different looks.
Bottom line
Sweater vests are versatile pieces that you can wear on multiple occasions. Proper styling helps you achieve several looks with a single vest. Consider your selected outfits' color, patterns, and size before pairing. Additionally, have an idea of how you'd like to style the vest before purchasing. Go for something neutral if you want to pair it with many items or buy several vests for various uses.