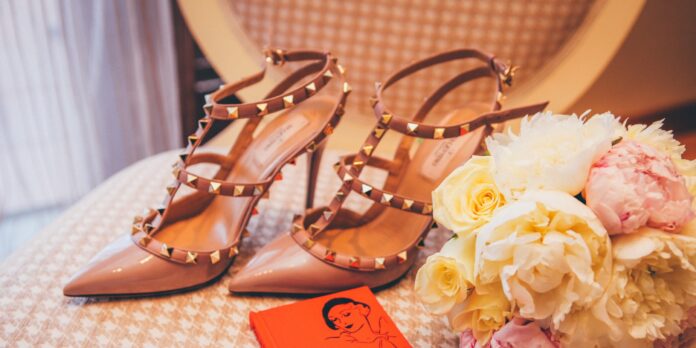 Choosing the right outfit is important for any event, but especially for a party. So is choosing the right rose gold heels. Dressing well is the difference between feeling confident and feeling insecure. When you dress well, you're confident, and you allow yourself to socialize and have fun. Feeling insecure will make you stand in a corner and try to get as far from the center of attention as possible, making your evening miserable.
Will Rose Gold Heels Make Me Pretty?
Rose gold heels are stunning and can upgrade any outfit instantly. It has the power to make you feel confident and take you from drab to fab! The shine of rose gold can be subtle and yet be all that you need to bring your wardrobe together. Rose gold heels are one such piece of beauty, that is capable of turning any woman into an attractive guest in a party. If you're one such young girl who doesn't want any man or a boy to keep their eyes off you, rose gold heels are a way to go. Consider yourself the center of attraction without much effort. If you've got fair skin tone, especially in your feet region, rose gold heels will further add to their beauty. If you're slim, going with slim heels design will make men crazy instantly.
What Else Goes Best With Rose Gold Heels?
Rose gold came into the public eye recently and had been winning hearts left and right. It's classy, casual, and yet oh so elegant. Rose gold is subtle but a striking pop of color that stands out and becomes the star of the show. Create fun outfits to look chic and feel confident.
Black and white are classic colors that go well with everything. They're the perfect colors to rock with your rose gold heels as they make a great outfit and allow the heels to shine and complete the look. They look crisp and clean against the rose gold heels. A pastel pink top and blue jeans along with rose gold are other excellent options. The pastel pink compliments the heels well, and blue doesn't clash with pink.
Stay Safe With Heels- Points To Ponder
Avoid Pinching Heels
We're all guilty of buying heels that pinch in the hopes of them loosening up eventually. Stop falling into this trap! If the shoe's pinching at the store, it won't improve in the future, that'll definitely keep pinching you later.
Wear Heels With Socks To Loosen It Up
If you want to loosen your heels up a little, strut around in them at home while wearing socks. It'll help you get used to them and make them more comfortable for when you're ready to dazzle at the party!
Don't Wear For Too Long, Take Breaks!
Your feet experience too much pressure with heels on, and they need a break too. Remove your heels in between long stretches to relax your feet and toes. Rotating your ankles in between can also help relieve built-up pressure.